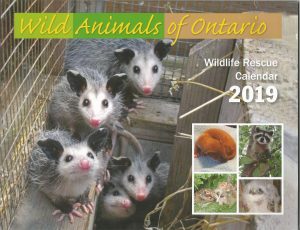 They're here! The 2019 edition of the Wild Animals of Ontario calendar featuring wildlife rehabilitation centres from across the province has arrived. EWR's photo of an Opossum litter is featured on the cover and inside, several photos for the month of December. Price is $12. All proceeds go to EWR.
Calendars are available at the Centre, and at upcoming EWR events: Yard & Bake Sale on Nov 24-25.
For more information call 519-735-3919. Makes a great gift!