Wildlife Rescue Calendars have arrived! $15 each
Photos feature animals from wildlife rehabilitation groups in Ontario.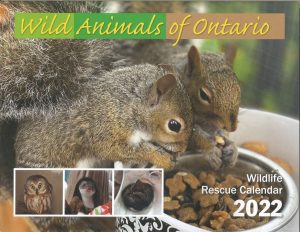 All proceeds support Erie Wildlife Rescue.
Available at the Yard Sale on Saturday, October 23; 10 am to 3 pm
Also available by calling 519-735-3919. Pickup or mailed ($3.65 additional charge).
Look for EWR on the October p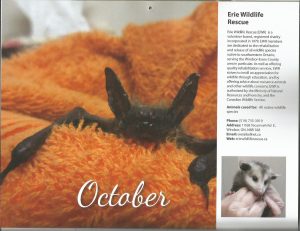 age!