Only on December 1st, CanadaHelps will add $2 to every one-time donation of $20 or more, up to a maximum of $30,000 for all participating charit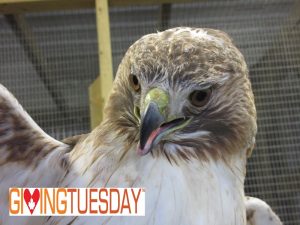 ies.
Donate at www.canadahelps.org
Please give to EWR! Your donations are urgently needed to continue the care of orphaned and injured wildlife in Windsor-Essex. Tax receipts will be issued by CanadaHelps. Terms and Conditions at https://www.canadahelps.org/en/givingtuesday-2020-extra-2-offer/?utm_source=ch-charitylife&utm_medium=email&utm_campaign=gt2020-final-tips
Donations can also be sent to:
Erie Wildlife Rescue
11168 Tecumseh Rd E.
Windsor, ON N8R 1A8
or sending an e-transfer to

ewr@bellnet.ca