EWR is currently accepting applications for SUMMER 2022. Please read the qualifications carefully.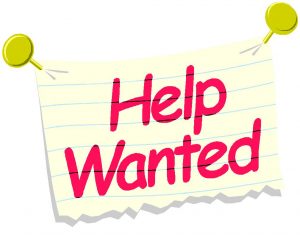 Positions are dependent on a successful funding application under the Canada Summer Jobs program. 
ALL APPLICANTS MUST BE BETWEEN 15 AND 30 YEARS OF AGE AT THE START OF EMPLOYMENT. POSITIONS ARE NO LONGER RESTRICTED TO STUDENTS. APPLICANTS MUST BE A CANADIAN CITIZEN, PERMANENT RESIDENT, OR HAVE OFFICIAL REFUGEE PROTECTION STATUS, AND BE LEGALLY ENTITLED TO WORK IN CANADA. 
Qualifications:  Ability to work with minimal supervision. Dependable and punctual. Ability to follow through on instructions, learn new skills and take initiative. Good organizational and problem-solving skills. Works well with others. Interest in biology and wildlife/animal behaviour suggested.
Training provided. Proof of Tetanus vaccination required. Volunteer experience with EWR an asset.
Job Description for Animal Care Worker: Animal husbandry; tasks related to the care of a variety of wildlife housed in-centre i.e. cage cleaning, food preparation, feeding wildlife and clean-up, some animal handling, some medical treatments. Recordkeeping; record feedings and procedures. Some Building Maintenance; clean-up of caging areas and other work spaces.
Job Description for Administrative Assistant/Animal Care: Assisting with administration of EWR activities including preparation of EWR documents, data entry, filing, and research of fund-raising opportunities. Includes direct contact with public submitting wildlife for care, and answering inquiries from the public. Some animal husbandry tasks as required; cage cleaning, food preparation, feeding wildlife and clean-up.
Job Description for Construction Helper: Assist with the construction of a large animal enclosure. Other building maintenance tasks, simple repairs and construction projects to assist with EWR operations.
Wage, Hours per Week, Duration and Start Dates: TBA (Average job duration of 8 weeks and for 35 hours per week)
Participants will be asked to complete a Service Canada survey prior to the end of the job term.
Application Process:
Submit resume to:
Erie Wildlife Rescue
11168 Tecumseh Rd E
Windsor, ON  N8R 1A8
OR by email to:  ewr@bellnet.ca (use PDF format)
Deadline for applications:
#1…..April 15, 2022
#2….June 10, 2022
Inquiries:  Contact EWR by leaving a message at (519) 735-3919 or by email at ewr@bellnet.ca. Be sure to include your name and telephone number and/or email address.
Those applicants not selected during the first round will automatically be considered for the second round.
We appreciate all submissions, but only those selected for an interview will be contacted.
JOBS MADE POSSIBLE THROUGH FUNDING FROM THE CANADA SUMMER JOBS PROGRAM.