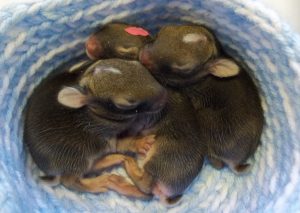 After a record-breaking number of intakes in 2020 and a lack of regular fundraising activities because of COVID-19, the EWR "piggybank" is critically low. Spring is right around the corner, and orphaned animals are starting to arrive. Milk replacers must be purchased for the babies, and veterinary expenses covered for the injured animals. Please give to Erie Wildlife Rescue TODAY so that wildlife in need can receive the care they so desperately deserve.
Our goal for this campaign is $10,000!
Donations can be sent to:
Erie Wildlife Rescue
11168 Tecumseh Rd E.
Windsor, ON N8R 1A8
Or by sending an e-transfer to ewr@bellnet.ca (Please include your phone number)