Welcome To Erie Wildlife Rescue
Erie Wildlife Rescue is a volunteer-based, registered charity that strives to give support and medical care to wild animals that are injured or sick, and to wild babies that have been separated from their mothers. We respect the rights of wild animals to live and exist in their natural or adapted habitats, but sometimes they need our assistance. We act responsibly to do what is best for these animals by providing care, medical treatment, rehabilitation, with the ultimate goal being a successful release. When the situation requires it, we also provide humane euthanasia as we consider that individual's quality of life.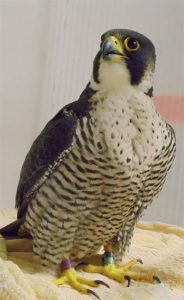 It is our vision to create a harmonious and peaceful existence between wildlife and humans. Sometimes, however, we acknowledge that it can be difficult, so we offer education to foster the values necessary for humans to respect the rights of animals.
Check Our Calendar for the Latest Events!
Our purpose is to promote and encourage the rescue, rehabilitation and release of wildlife; to educate the general public in the appreciation of wildlife and the problems created by interactions with humans. We will carry out our mission efficiently, safely and in an environmentally responsible manner.
A Special Thanks

Erie Wildlife Rescue thanks Paradise Gaming Centre for their continued financial support. Paradise Gaming Centre is a locally owned company offering lottery and charitable gaming services.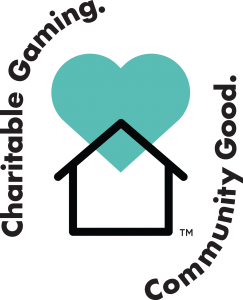 EWR also thanks the Ontario Charitable Gaming Association for their support; an amazing partnership between charities and non-profits, commercial operators, municipalities, Ontario Lottery and Gaming, and the Alcohol and Gaming Commission of Ontario. Providing opportunities for charities and non-profits to carry out their good works in communities across Ontario.
Make a donation! SCAN HERE
Link will take you to the CanadaHelps website.