EWR Spring Cleaning
It's that time again! "Spring Cleaning" needs to be done, even for wild animals.
We also need to prepare the Centre for tours during the Open House on May 27th.
Tuesday, May 9, 2017
Tuesday, May 16, 2017
Tuesday, May 23, 2017
Time:        5:30 to 8pm
Place:     ERIE WILDLIFE RESCUE,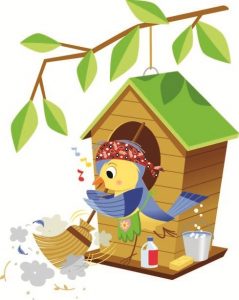 11168 Tecumseh Rd E, Windsor
These hours can be used towards your Community Service Hours.
Please call and leave a message if you can help out!  519-735-3919
See you there!