Orientation for New Volunteers
Want to help orphaned and injured wildlife? Volunteer with EWR.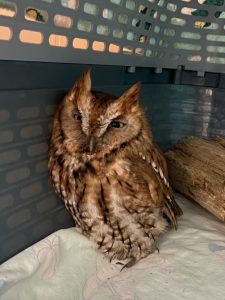 Dedicated, caring volunteers are needed to care for the many orphaned and injured animals which are arriving daily.
This is the first of 2 sessions which are required for all new volunteers.
Must be over 14 years of age.
Proof of current Tetanus vaccination required prior to commencement of volunteering.
Training provided.
Eligible for high school "40 Hours Community Involvement" and Co-op Placement.
Mature volunteers needed.
Call 519-735-3919 to reserve your seat. Event takes place @ 11168 Tecumseh Rd E, Windsor.
Erie Wildlife Rescue Centre
11168 Tecumseh Rd E.
Canada
5197353919