Yard & Bake Sale CANCELLED
EWR is answering calls about orphaned and injured wildlife 7 days a week. Animals are being accepted, but EWR needs your financial assistance to continue. Without the benefit of public fundraisers, EWR is currently relying totally on donations to operate. If you are able, please offer your financial support to Erie Wildlife Rescue.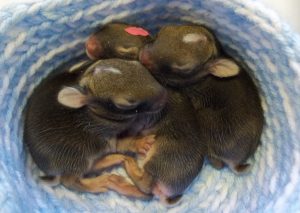 Donate to EWR on-line: at Canada Helps www.canadahelps.org/giv3/46108 by PayPal www.paypal.com/…/fundraiser/1125746…/charity/3430575  or by e-transfer to ewr@bellnet.ca
Of course, EWR can also accept donations by mail sent to: Erie Wildlife Rescue, 11168 Tecumseh Rd E, Windsor, ON N8R 1A8.   Caring for native wildlife since 1978.
Erie Wildlife Centre
11168 Tecumseh Rd E
Canada